Who Are We? Contact Us
Founder: Barbara K. Stuckey
BStuckey@theExactWord.com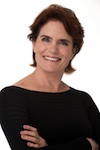 A grand bow of thanks to:
......Joanie Kaye for spring-boarding us into the beginnings of our first digital
landscape, Trish McCormick for social media platforms, and
......John McCormick and Daniel Webster for unflagging faith and support, and
......huge curtain calls for The Apple Stores' creatives, genius bars, and business teams in Tysons Corner and Clarendon, Virginia, and Boca Raton, Florida for endlessly cheerful patience and helping hands, and, Ann Watson for her beautiful cover designs...
Applause!

---
All Boats Rise Work-in-Progress: John McCormick, Daniel Webster, Tom Anderson

BizNet Technology: Website hosting & Beta HTML ThoughtWorks software for automatically reading the four Patterns of English in any document.

Website Design: Fred Barca, Barca Design Studio

C-3 – Co-Creators Colloquium, upcoming: Trained Teachers

T-PH Link, Transportation & Public Health With a Twist, Karyn Warsow, Founder
Mind-Spring Alexandria, Virginia, Christina Eanes, Founder

---
Mission: Excellence with language; collaboration with business, schools, research organizations, and academic partners in exploration and proliferation of new knowledge, and a fresh, hip take on language and thought. Matching perfectly outcome and intent.

---
Phone: 703-532-3609 (Office)

---
Email:
---

Facebook: www.facebook.com/TheExactWord

Blog: exactwordpiazza.wordpress.com
Teachers: exactword.wordpress.com

Patent: U.S. Patent No. 5,721,938
---
Advertising partners welcome: we seek those who purvey excellence, a step away from the expedient or mediocre; risk-takers for humanity; educational devotees and companies supporting education; organizations seeking to close both collaboration and critical-thinking gaps.

Project partners welcomed with LLC agreements.
Currently a very small company with very big ideas, theExact Word seeks national expansion with school systems, explorers in the science of mind and image, technology, and education. The size of the company will increase incrementally with each project team.

We seek organizational and school training partnerships.
---
C-3 Colloquium Membership Program
This program is for teachers trained in theExact Word's method. The program will provide access to additional materials such as downloadable exercises, discounts, and training videos. The program will be available during 2015. Stay tuned to our Facebook Fans Bulletins.